What's Wi-Fi 6 ?
Also known as AX WiFi, it's the next(6th) generation standard in WiFi technology. Wi-Fi 6 is also known as "802.11ax WiFi" built and improved on the current 802.11ac WiFi standard. Wi-Fi 6 was originally built in response to the growing number of devices in the world. If you own a VR device, multiple smart home devices, or simply have a large number of devices in your household, then a Wi-Fi 6 router might just be the best WiFi router for you. In this guide, we'll go over Wi-Fi 6 routers and break down how they're faster, increase efficiency, and are better at transferring data than previous generations.
Wi-Fi 6 Advantages & Features :
1. Explosively Fast WiFi up to 9.6 Gbps,4 times more Capacity for More Devices;
2. Pack More Data ­With 1024-QAM,25% faster than 256-QAM;
3. More Speed and Greater Stability,4 times longer OFDM Symbol;
4. More Bandwidth on a Wider Channel,160 MHz Channel Width;
5. Increased Efficiency with OFDMA,make Latency A Thing of The Past;
6. Connect to More Devices Simultaneously,with 8 x 8 MU-MIMO
7. Minimize WiFi Conflicts with Your Neighbor,with Wi-Fi 6's BSS Color technology;
8. Reduce Power Consumption,with Target Wake Time(TWT) technology;
The most affordable Wi-Fi 6 routers you can buy in 2020.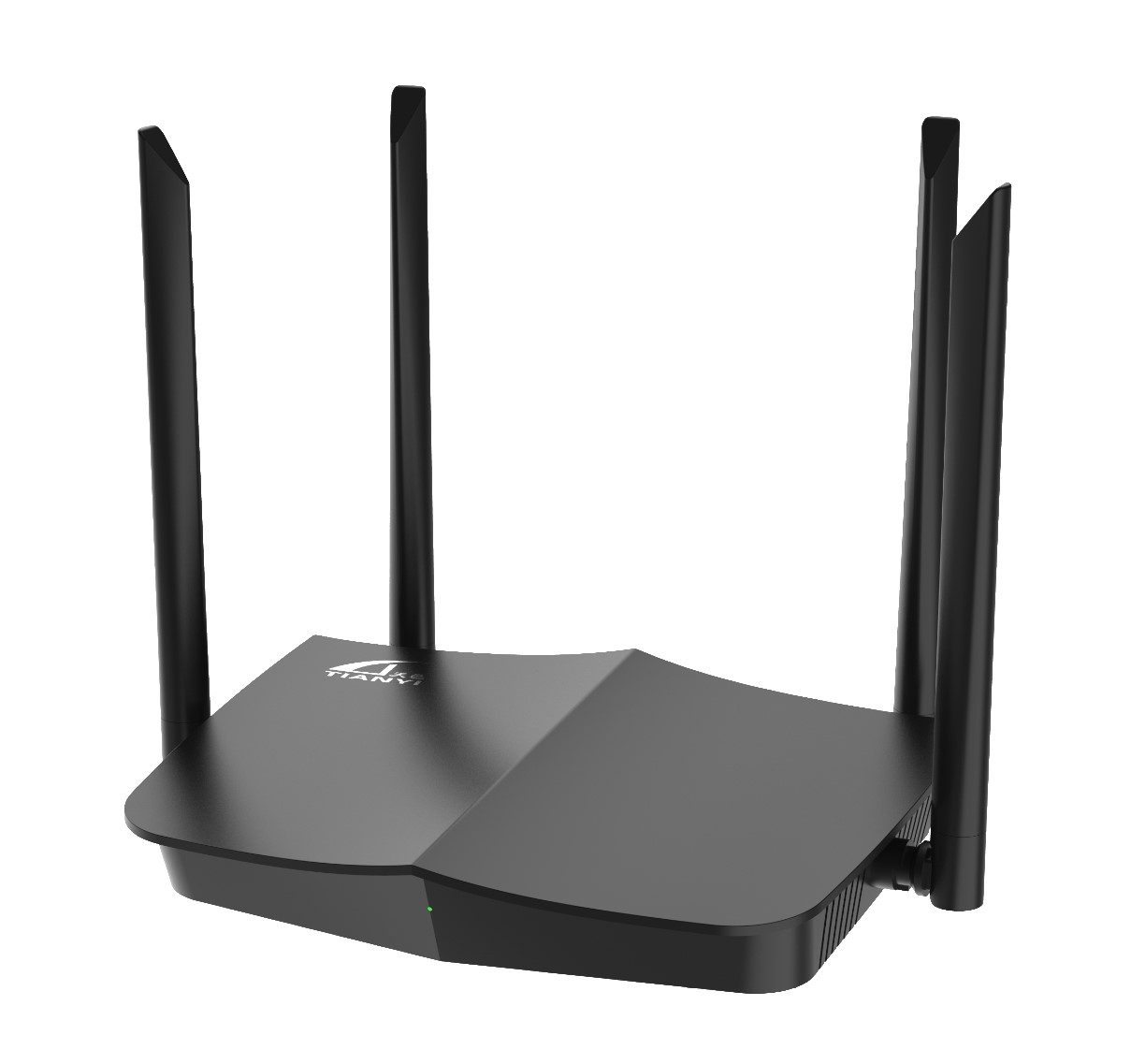 TY-300(WG-B010) Next-Gen WiFi Mesh Router
Brief Specification:
ID Design: The elements of eagle wings are matched with the classic four antenna design
Weight: 290 grams
Product size: 216mm * 159mm * 40mm
Transmission speed: 300Mbps + 1200Mbps
Security features: support WPA-PSK, WPA2-PSK, WPA3-SAE
Support AES, TKIP encryption
Supports maximum users: 128
Wi-Fi6 technology: 1024QAM, OFDMA, MU-MIMO
TWT power saving, Mesh intelligent networking,
BSS Coloring