Latest news
Contact us
ADD: No. 198, Industrial Avenue, Dayi County,Chengdu,Sichuan,China
TEL: 86-28-88222970
FAX: 86-28-88221336
E-mail: alan.tyco@gmail.com

> Fiber Optic PON PLC Splitters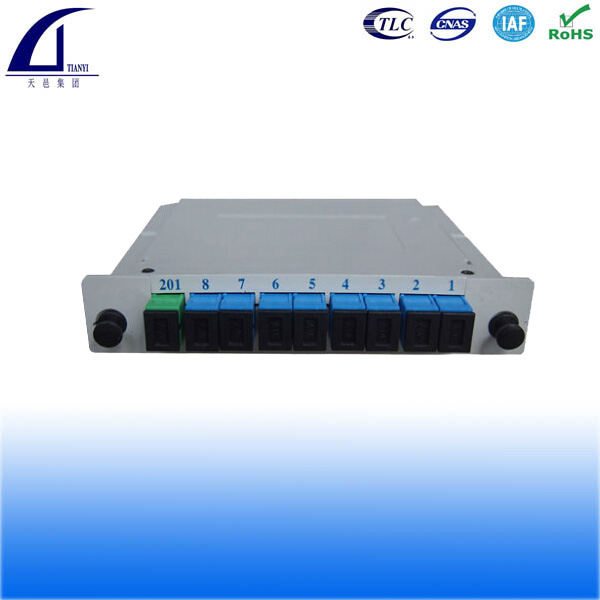 1X8 LGX PLC Splitter SC-UPC
Certificate: RoHS
Splitting Ratio: 1*8
Wavelength: 1260~1650nm
Manufacturing Experience: more than 15 years
Product description: High quality 1X8 LGX PLC Splitter SC-UPC wholesale price from China PLC Splitter factory and supplier. Tianyi offers LGX PLC splitters in 1X2, 1X4, 1X8, 1X16, 1X32, 1x64, 2X2, 2X4, 2X8, 2X16 and 2X32.
Product introduction
1x8 PLC LGX Splitter SC/APC
Fiber Optic PLC Splitter is an important component in FTTX/FTTP/ FTTH/ PON network. It is used to distribute the optical signal from CO to number of premises. The LGX PLC Splitter integrates the PLC splitter into an LGX box to be well-protected. It can be used both in Fiber Optic Distribution Box(FDB), Fiber Optic Cross Connection Cabinet and Fiber Optic Patch Panels etc. The strong body protects the parts and splitters components inside, while there are pre-teminated adapters on the LGX box to connect to outside equipment.
Sichuan Tianyi Comheart Telecom Co., Ltd has been specializing in producing Fiber Optic PLC Splitter since 1996 by importing Wafer from South Korea. We have good control of quality and lead time for manufacturing 1*N and 2*N Fiber Optic PLC Splitters according to customer's requirements.
LGX PLC Splitters Features:
low insertion loss
Low polarization loss
High directivity
Small size
Wavelength: 1260~1650nm
LGX PLC Splitters Application:
Testing equipment
FTTH&LAN
Telecommunication network system
PON
LGX PLC Splitters Compliance:
RoHs
Telcordia GR-1209-core
GR-1121-core
LGX PLC Splitters Specification:
Parameter

1X4

1X8

1X16

1X32

1X64

Insertion loss(dB)

With connector Max

7.5

11.2

14.4

17.4

20.5

Without connector Max

7.2

10.9

14

17

20.2

9

Uniformity(dB)

Max

0.6

0.8

1

1.5

2

Return loss(dB)

Min

50

PDL(dB)

Max

0.25

0.3

Orientation(dB)1.3

Min

55

Dimension

(LxWxH mm)

130*100*25

130*100*50

267*100*50

267*100*102

Work temperature(℃)

-40~+85

Work wavelength(nm)

1260~1650

Fiber length(m)

0.5

Fiber type(mm)

Ø0.9

Connector

FC/UPC,SC/UPC,LC/UPC,FC/APC,SC/APC,LC/APC or customize
LGX PLC Splitters overview: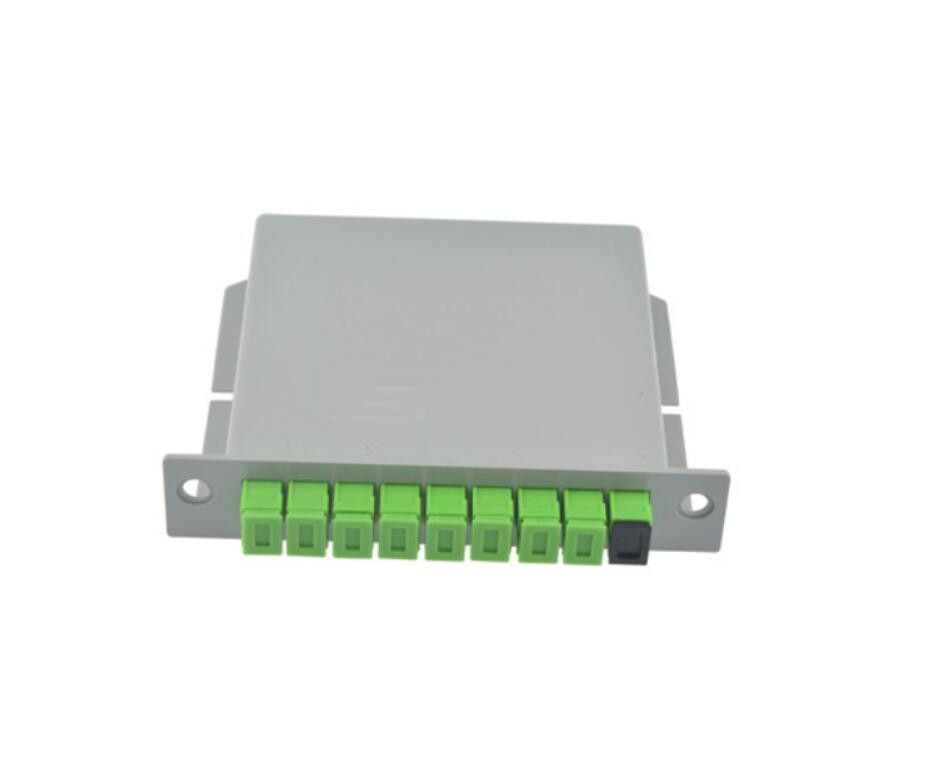 1X8 LGX PLC Splitter SC/APC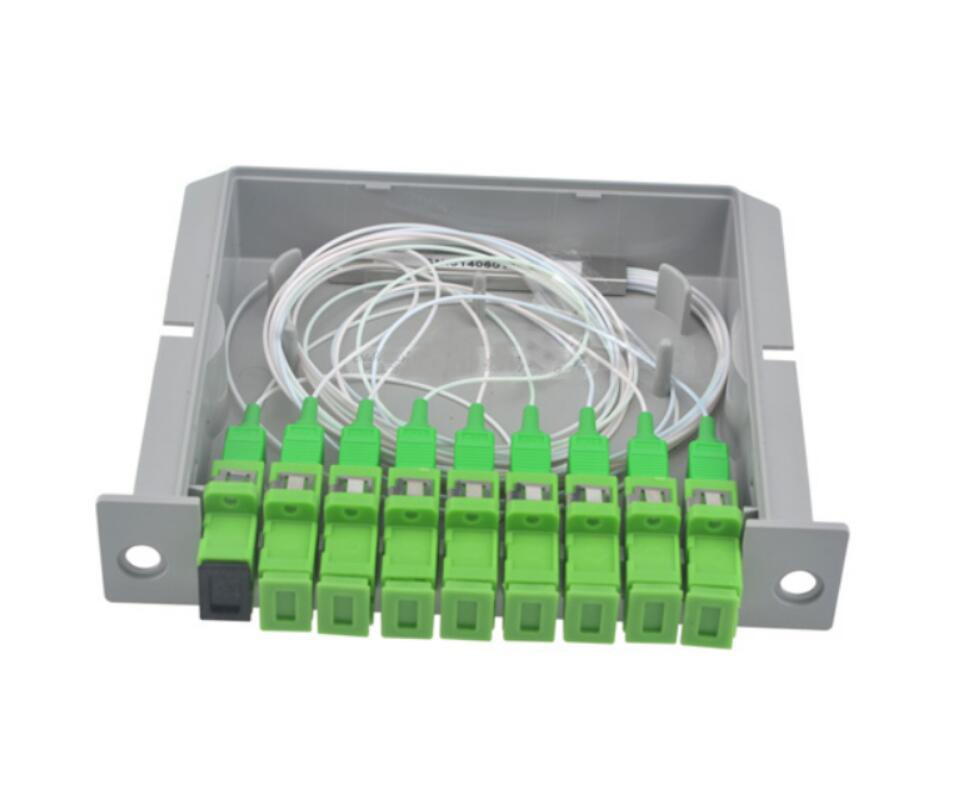 1X8 LGX PLC Splitter SC/APC