Latest news
Contact us
ADD: No. 198, Industrial Avenue, Dayi County,Chengdu,Sichuan,China
TEL: 86-28-88222970
FAX: 86-28-88221336
E-mail: alan.tyco@gmail.com

> Medium Wall Heat Shrink Tubing Sleeves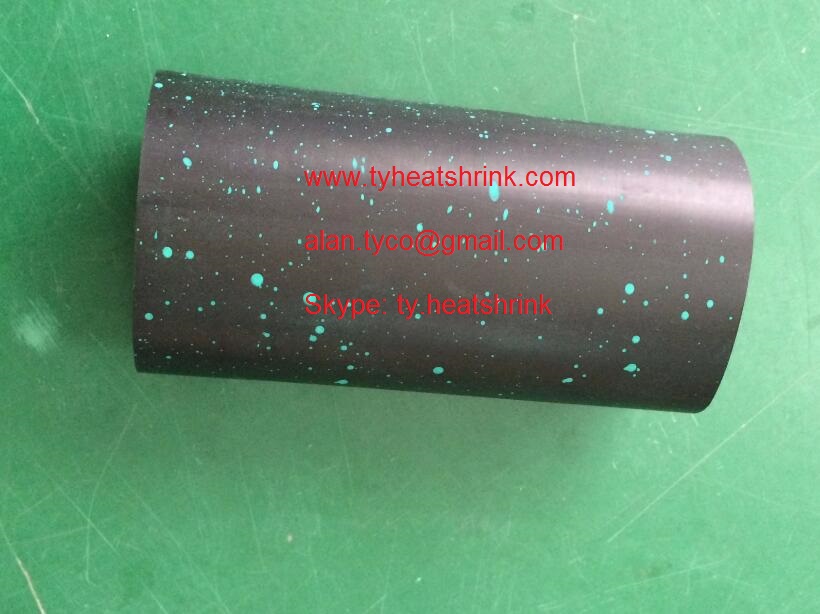 Round Heat Shrink Tube Sleeve
Color: Black
Shrink Ratio: 3:1 or 4:1
Shrink Temperature:125 C
Product description: RSY round heat shrinkable tube sleeve supplied by heat shrink tubing sleeve factory, manufacturer & supplier-Sichuan Tianyi Comheart Telecom Co., Ltd, with more than 30 years heat shrinkable tube,heat
Product introduction
RSY round Heat Shrink Tube Sleeve with adhesive glue - Customized length & size available
Tianyi RSY round heat shrinkable tube sleeve is a medium wall, heat-shrinkable polyolefin tubing with large expansion ratios and an inner liner of hot melt adhesive. Tianyi RSY heat shrink tubing sleeve provides good electrical insulation and, at the same time, resists abrasion and corrosion. The material is tough and provides good mechanical support and strain relief. Typical applications include covering of splices and electrical terminations. RSY heat shrink tubing sleeves provide seals with a variety of synthetic sheath materials and most metals, including lead, aluminum and steel.
Material:
• Outer: irradiation cross-linked modified polyolefin material
• Inner layer: hot melt adhesive
• Single-wall type thick-walled tube does not involve the inner layer
Shrink ratio: 3.5: 1 or 4: 1
Features:
• High shrink ratio, the greater the diameter of the quilt was coverage;
• Black sleeving, has excellent UV resistance;
• Semi-rigid walled polyolefin material has excellent electrical insulation propertiesand mechanical protection properties;
• Minimum fully shrink temperature: 135 ℃.

Application:
High rate of heat-shrinkable tubing of polyolefin material with good electrical insulation properties and mechanical protection properties, the high rate shrinkagecharacteristics for a wide range of sizes harness connection or component connection, internal corrosion sealant make it particularly suitable for corrosion protection of metal pipe connections.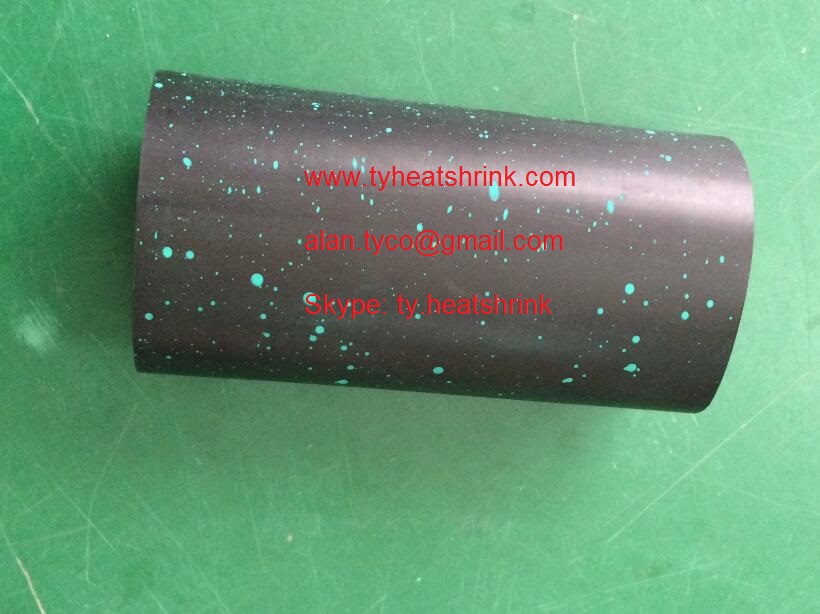 Technical Specification:
| | | |
| --- | --- | --- |
| Item | Test method | Indicator |
| Range of continuous operating temperature | IEC216 | -35℃~110℃ |
| Tensile strength | ASTM D2671 | ≥14MPa |
| Elongation at break | ASTM D2671 | ≥400% |
| Tensile strength after aging | ASTM D2671(150℃,168h) | ≥12MPa |
| Elongation at break after aging | ASTM D2671(150℃,168h) | ≥300% |
| Volume Resistivity | IEC93 | ≥1.0x1014 Ω· cm |
| Breakdown strength | IEC243 | ≥20kV/mm |
| Copper stability | ASTM D2671 | BY |
| Axial shrinkage | UL224 | 0~10% |
| Concentricity rate | ASTM D2671 | ≥65% |
| Cracking resistance | ASTM D1693(50℃) | No cracking |
| Water absorption | ISO62(23℃,14 days) | ≤0.2% |
| | Hot melt adhesive (single-wall type sixfold thick-walled tube does not involve) | |
| Softening Point | ASTM DE28 | 85℃ |
| Peel strength(PE) | DIN30672 | ≥4N/cm |
| Copper stability | ASTM D2671 | No corrosion |
| Antibacterial | ISO846 | BY |
Ordering Information:
| | | | | |
| --- | --- | --- | --- | --- |
| Specification | Product inner diameter(mm) | After shrinking the inner diameter(mm) | Wall thickness after shrinking(mm) | Standard length(mm) |
| 28/6 | ≥28 | ≤6 | ≥2.5 | 1220 |
| 33/8 | ≥33 | ≤8 | ≥2.5 | 1220 |
| 40/12 | ≥40 | ≤12 | ≥2.7 | 1220 |
| 45/12 | ≥45 | ≤12 | ≥2.7 | 1220 |
| 55/16 | ≥55 | ≤16 | ≥2.7 | 1220 |
| 65/19 | ≥65 | ≤19 | ≥2.8 | 1220 |
| 75/22 | ≥75 | ≤22 | ≥3.0 | 1220 |
| 85/25 | ≥85 | ≤25 | ≥3.0 | 1220 |
| 95/25 | ≥95 | ≤25 | ≥3.0 | 1220 |
| 115/34 | ≥115 | ≤34 | ≥3.0 | 1220 |
| 140/42 | ≥140 | ≤42 | ≥3.0 | 1220 |
| 160/50 | ≥160 | ≤50 | ≥3.0 | 1220 |
| 180/58 | ≥180 | ≤58 | ≥3.0 | 1220 |
| 205/65 | ≥205 | ≤65 | ≥3.0 | 1220 |