Latest news
Contact us
ADD: No. 198, Industrial Avenue, Dayi County,Chengdu,Sichuan,China
TEL: 86-28-88222970
FAX: 86-28-88221336
E-mail: alan.tyco@gmail.com

> Heat Shrink End Caps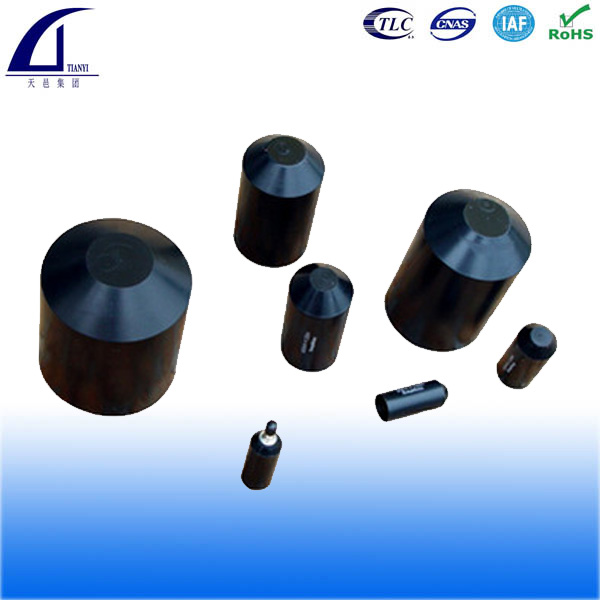 RSM Heat Shrink End Caps
Product description: 1. Heat shrink end caps with an adhesive line inner; 2. Suitable for aerial and under ground applications; 3. Customer size,logo and printing available;
Product introduction
RSM Heat Shrink Cable End Caps,also called heat shrink end cap, heat shrink end seal
Description of RSM Heat Shrink Cable End Cap:

Equal to Raychem 102L heat shrink cable caps, our RSM heat shrink cable caps ensure that cable ends are waterproof and permit long-term storage without the risk of moisture penetration. Our standard end caps for sealing cable ends in unpressurized or low performance pressurized applications. It is a medium-wall molded cap internally coated with hot-melt adhesive (an integrated valve is optionally available), of which the temperature range is -30~60°C.
Why choose our heat shrink end caps?
1. From a raw material to process products, all products testing are carried out within the factory;
2. Key equipment--Electron irradiation accelerator to improve good stability, high mechanical strength, high thermal shrinkage and good heat resistance features;
3. Experienced in both telecommunication bidding and contracting projects;
Features:
Easy and fast installation

Abrasion resistance and mechanical protection

Shrinkable Ratio up to: 3:1

EVA hot melt adhesive or Polyamide hot-melt adhesive for pressuried cable can be employed for inner spiral coated adhesive.
Specifications:
Description

Max. inside Diameter before Shrinkage

Min. inside Diameter after shrinkage

Length

Applicable cable Pairs (W.D:0.4 &0.5)

23×9

23

9

100

10-50

27×12

27

12

150

50-150

40×15

40

15

150

150-300

48×18

48

18

150

300-400

56×22

56

22

200

500-800

76×27

76

27

200

800-1400

90×37

90

37

250

1600-2400
Remarks: Custom size,logo and printing available.