Latest news
Contact us
ADD: No. 198, Industrial Avenue, Dayi County,Chengdu,Sichuan,China
TEL: 86-28-88222970
FAX: 86-28-88221336
E-mail: alan.tyco@gmail.com

> CWST Wraparound Cable Repair Sleeve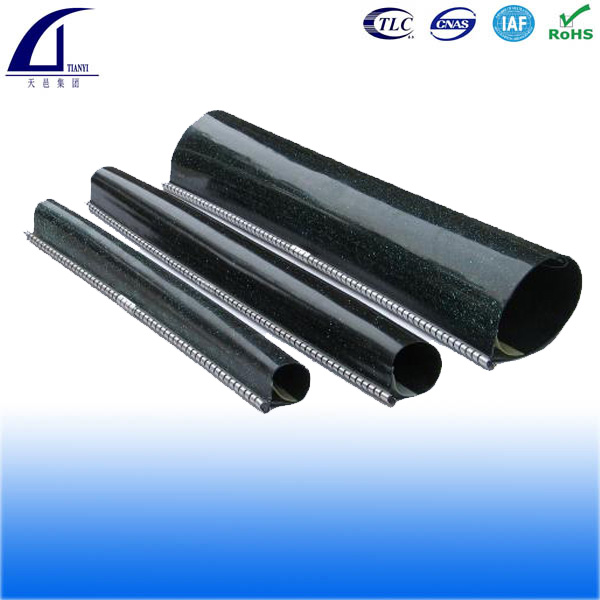 Zmršťovacie opravné manžety so zipsom heat shrinkable closure
Product description: We offer range of Spojky pre metalické káble,Teplom zmrštiteľné príslušenstvo ,Zmrštiteľné koncovky ,Opravné zmršťovacie manžety, odbočiť klip,zmršťovacia káblové spoje,heat shrinkable closure,heat s
Product introduction
Zmršťovacie opravné manžety so zipsom, silnostenné s lepidlom do 36 kV. Teplotná stálosť od -55°C až do +105°C. Zmršťovacia teplota je od +120°C až do +200°C. Zmršťovacie opravné manžety so zipsom sú určené k opravám a spájaniu káblov do 1kV, odolné voči vplyvom prostredia, hlavne voči vlhkosti, vysoká mechanická, dielektrická a chemická odolnosť. Dĺžky 250mm alebo 750mm na požiadanie.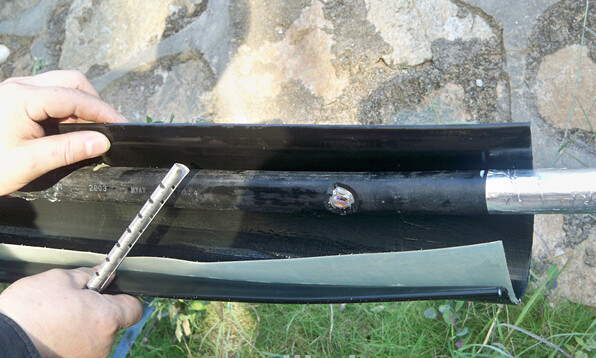 Heat shrinkable wrap around cable repair sleeve

Description:
Equal to Raychem CRSM heat shrinkable wraparound repair system, our RSBJW fiber reinforced wraparound heat shrinkable repair sleeve is made of reinforced cross-linked polyolefin, with a hot melt adhesive on the inner side of the sleeve. When heating, the sleeve shrinks and the adhesive melts, which create a water tight bond between the sleeve and the cable. Sleeve materials equals to the material properties of the original cable jacket. It closes easily with a flexible stainless steel channel.
Application: suitable for all types of unpressurized cables in direct buried, ducted or aerial applications.
Dimensions:
Description

Max. Cable Dia.

Min. Cable Dia.

Sleeve Size(L*W/T)

[mm]

Length Supplied

RSBJW 34/10-XX

34

10

1000*230/55

100~1100mm

RSBJW 53/15-XX

53

15

1000*290/55

RSBJW 84/20-XX

84

20

1000*380/55

RSBJW 107/29-XX

107

29

1000*440/90

RSBJW 143/36-XX

143

36

1000*580/90

RSBJW 198/55-XX

198

55

1000*750/90
Remark : Custom sizes available according to customers' requirement.